ACADEMICS - DISCIPLINE - MUSICALITY

In South Florida, live entertainment, Friday night-lights, and band pageantry is synonymous with the name, Miramar High School. Under the Direction of the 2012 Broward County Teacher of the Year (TOY), the Florida Department of Education State TOY, and a National Teacher of the Year Finalist Mr. Alvin A. Davis, the instrumental music program boasts an enrollment of over 400 students.
http://miramarband.tripod.com/webonmediacontents/1789113.flv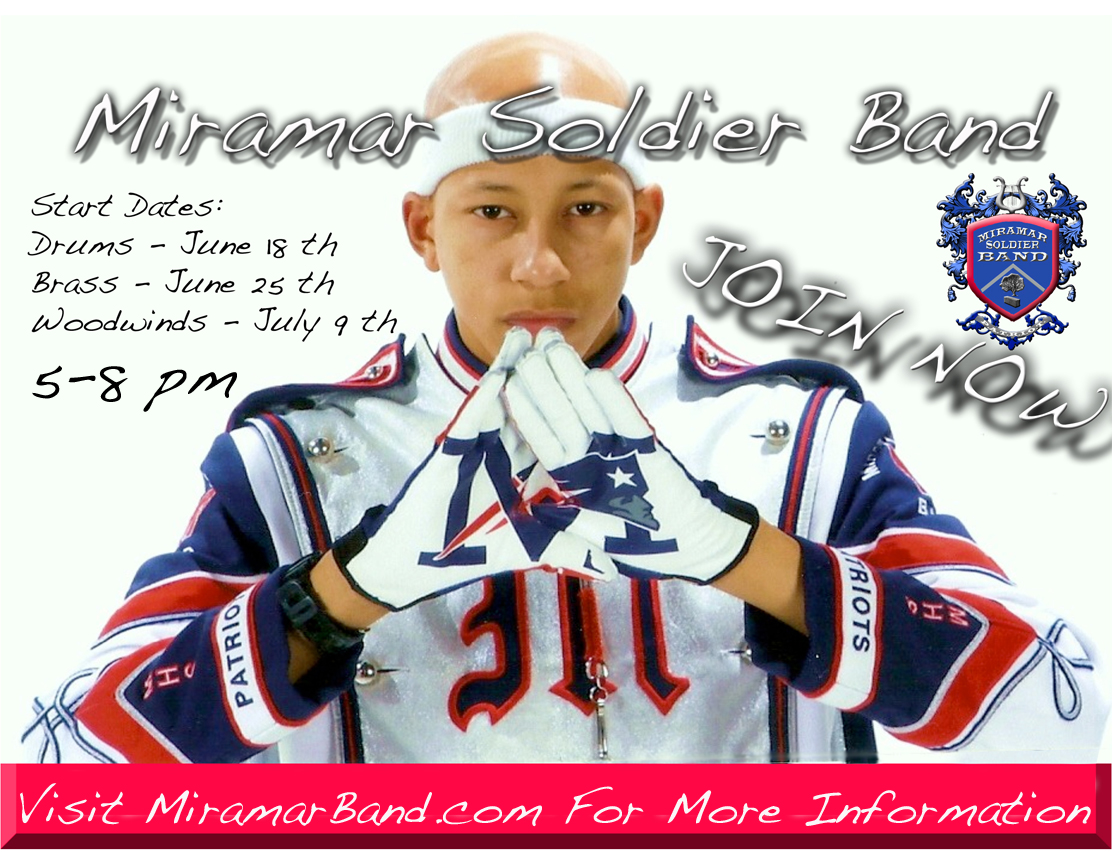 The Miami Hearld called them "one one of the best high school bands in the State of Florida".The band
has been nationally televised and has had feature performances and appearances on stations such as
CBS, SunSports, the NFL Network, and WGN Chicago where their performance in the McDonalds
Thanksgiving Parade was televised to over 75 Million homes nation wide. They have been invited and
have performed for events and teams such as the Miami Dolphins, Spirit Airlines, the 2010 NFL Pro Bowl,
and most recently featured in two Broadway musicals.
The Concert and Marching Programs receive consistent Superior and Excellent ratings at the District and
State Music Performance Assessments sponsored by the Florida Bandmasters Association. The Miramar
"Soldier Band From Patriot Land" is the traditional high school band of choice for professional teams,
corporate engagements, and community events. I